Our Mission is to offer high quality services & unique sailing tours, in order to make this a lifetime moment for all our guests.
Angel Sailing Santorini - Who we are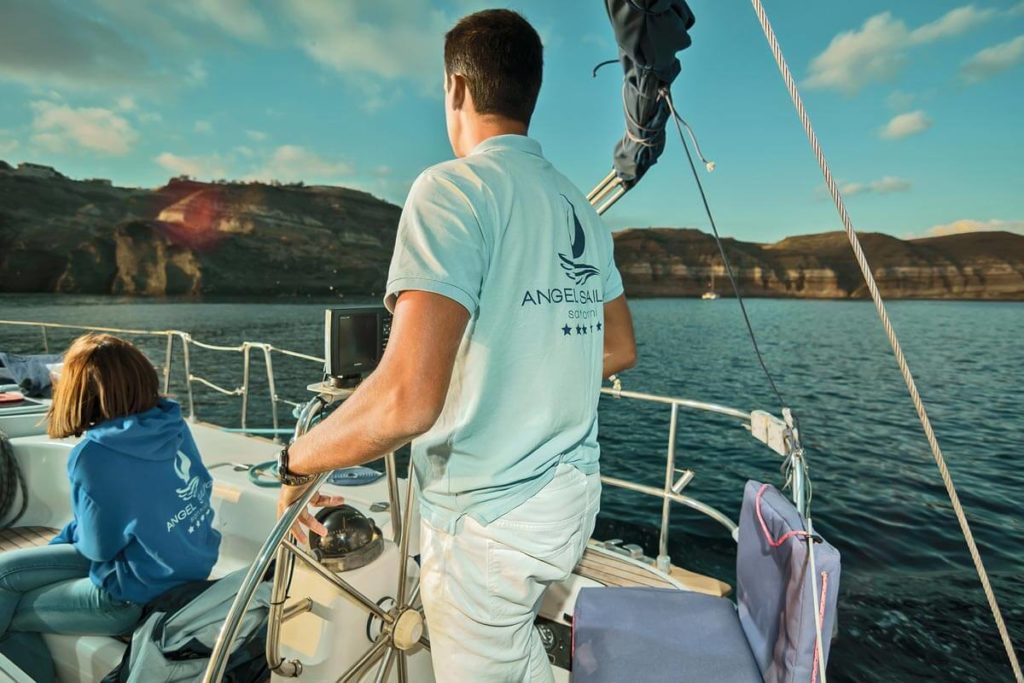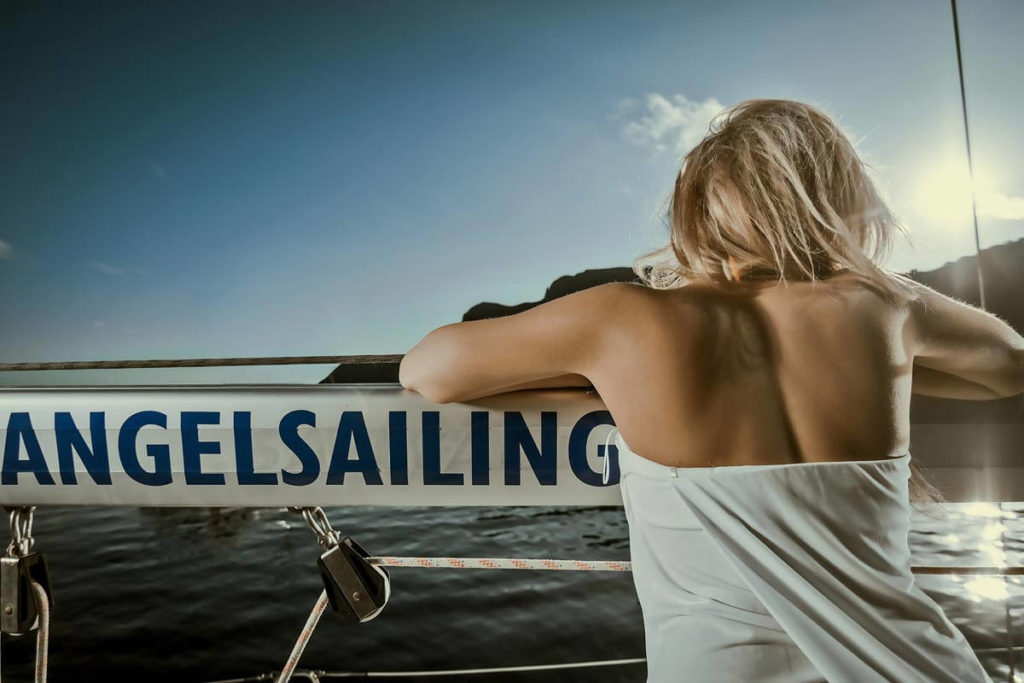 Angel Sailing Santorini is a boat tours company that offers a real sailing cruise experience of the unique caldera of Santorini. The company was founded by the merchant marine's captain and skipper George, who after a 15 year duty in oceangoing ships, moved towards sailing cruises! In fact, he actually fullfilled one of his childhood dreams, since from the age of 6 he started enjoying the life with the sea.
Angel Sailing has a 45ft yacht  able to carry up to 10 passengers, so that all our guests can enjoy each other's company within a relaxed atmosphere avoiding the overwhelmingness of the crowded catamarans. This way, your only worry is to have fun!
In essence, sailing with us will make you enjoy a real small group or a private santorini sailing cruise with safety, while also having the opportunity to reserve the sailing yacht exclusively and customize the schedule and the boarding location. In case the circumstances and sea and weather conditions permit, we let you steer the wheel so that you can feel the magic of Sailing in Santorini.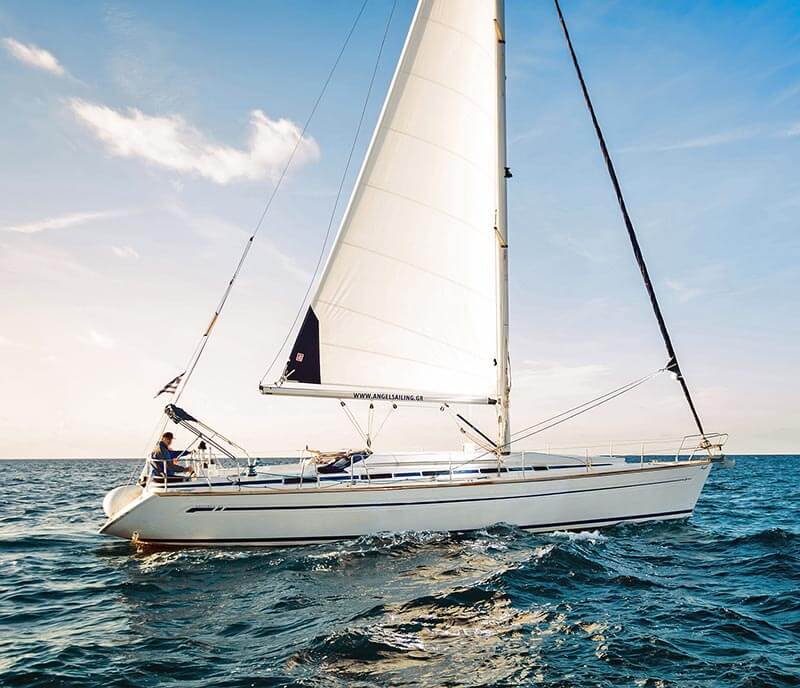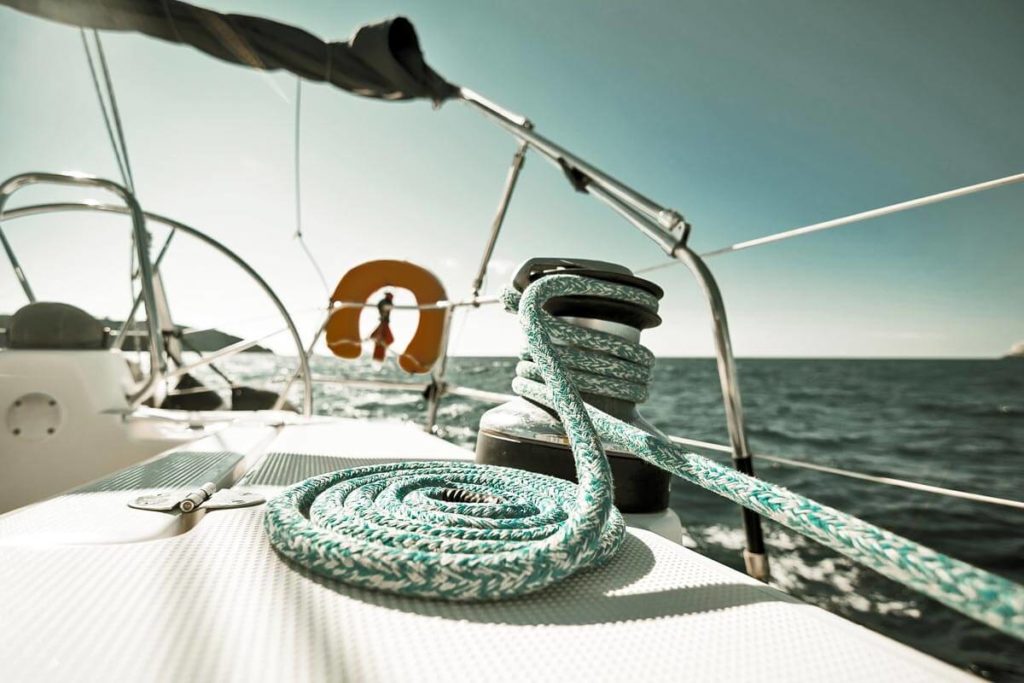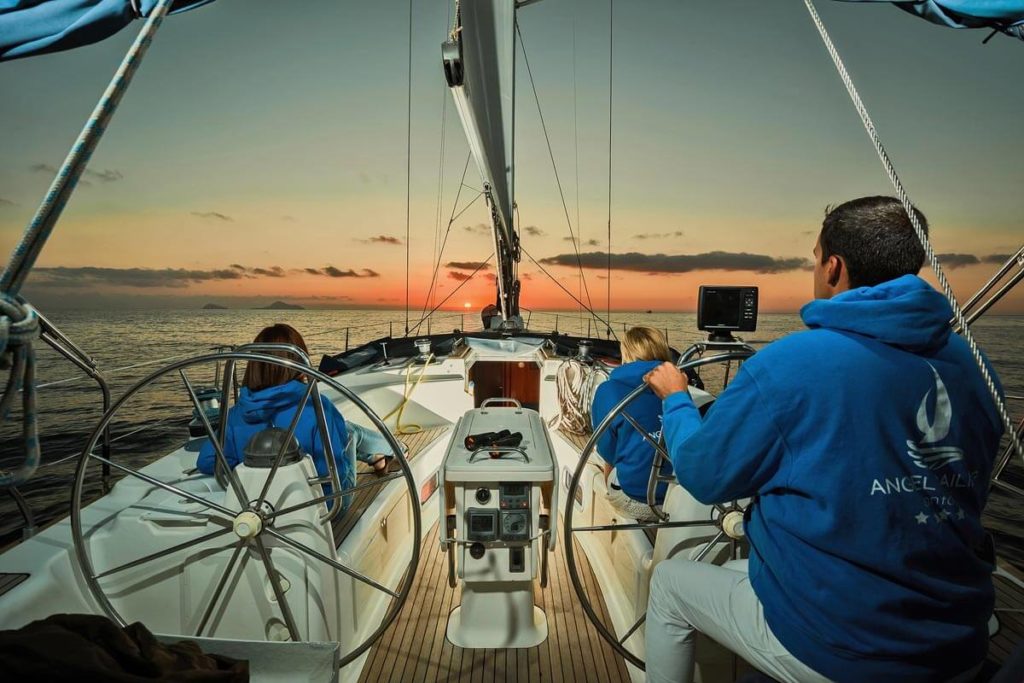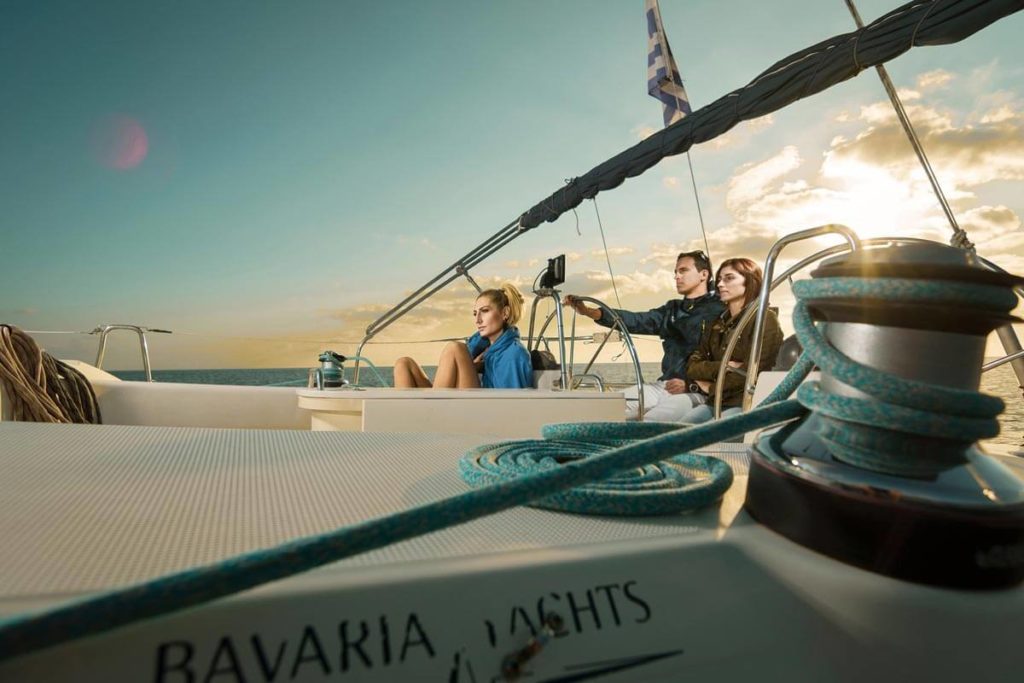 What is also unique about us and our Sailing Tours is the fact that the crew consists of the captain and owner of the sailing yacht, his brother who is also a sailor himself and a national champion of FINN, and their father, former sailor and in charge of the meals. In other words,  "Angel Sailing" is a family affair, making sure that you will have the time of your life! We are looking forward to sharing this experience with you!
Check our Santorini Boat Tours or read more about us on our Tripadvisor Page.