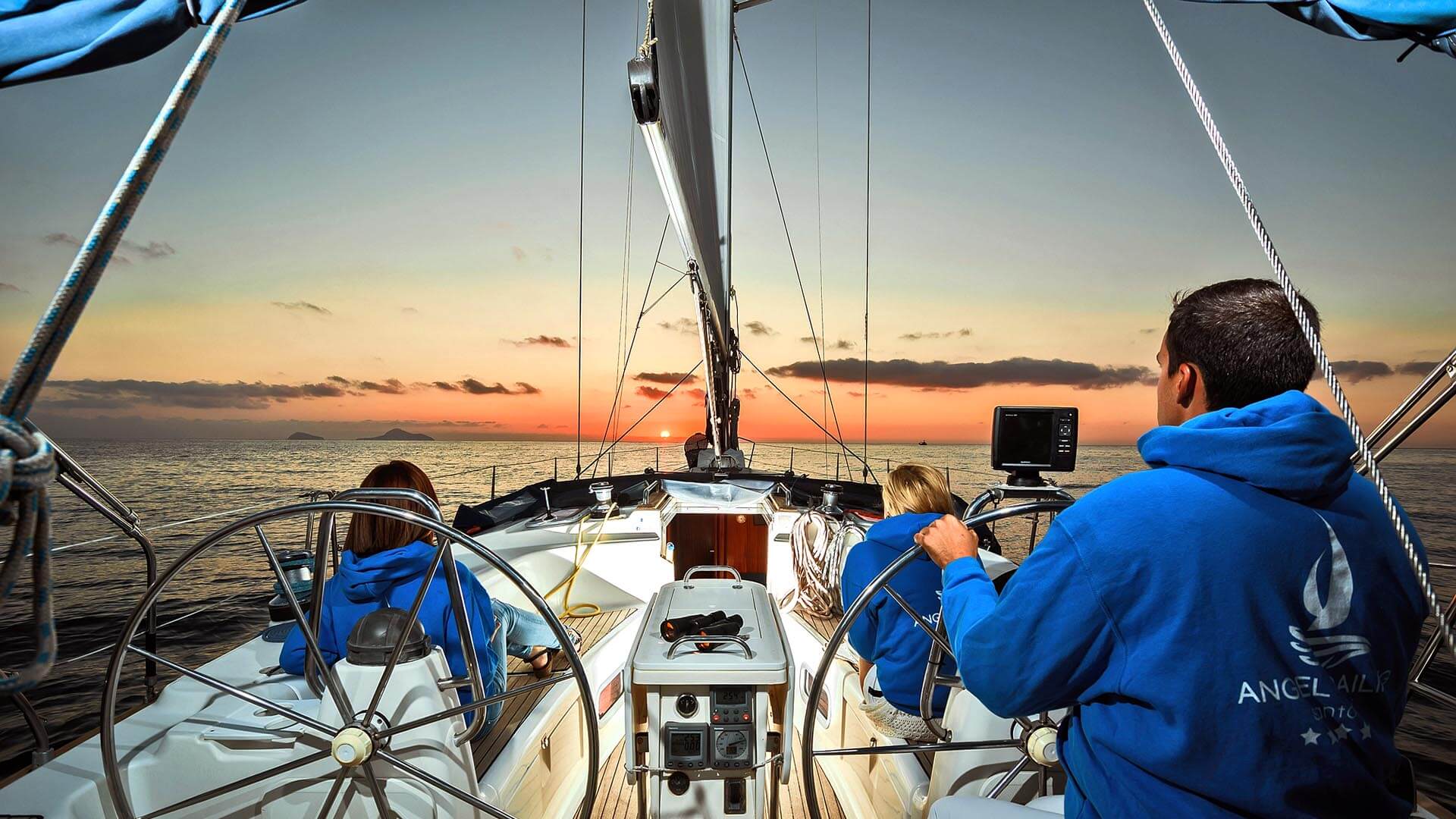 Explore the Caldera with our Santorini Sailing Tours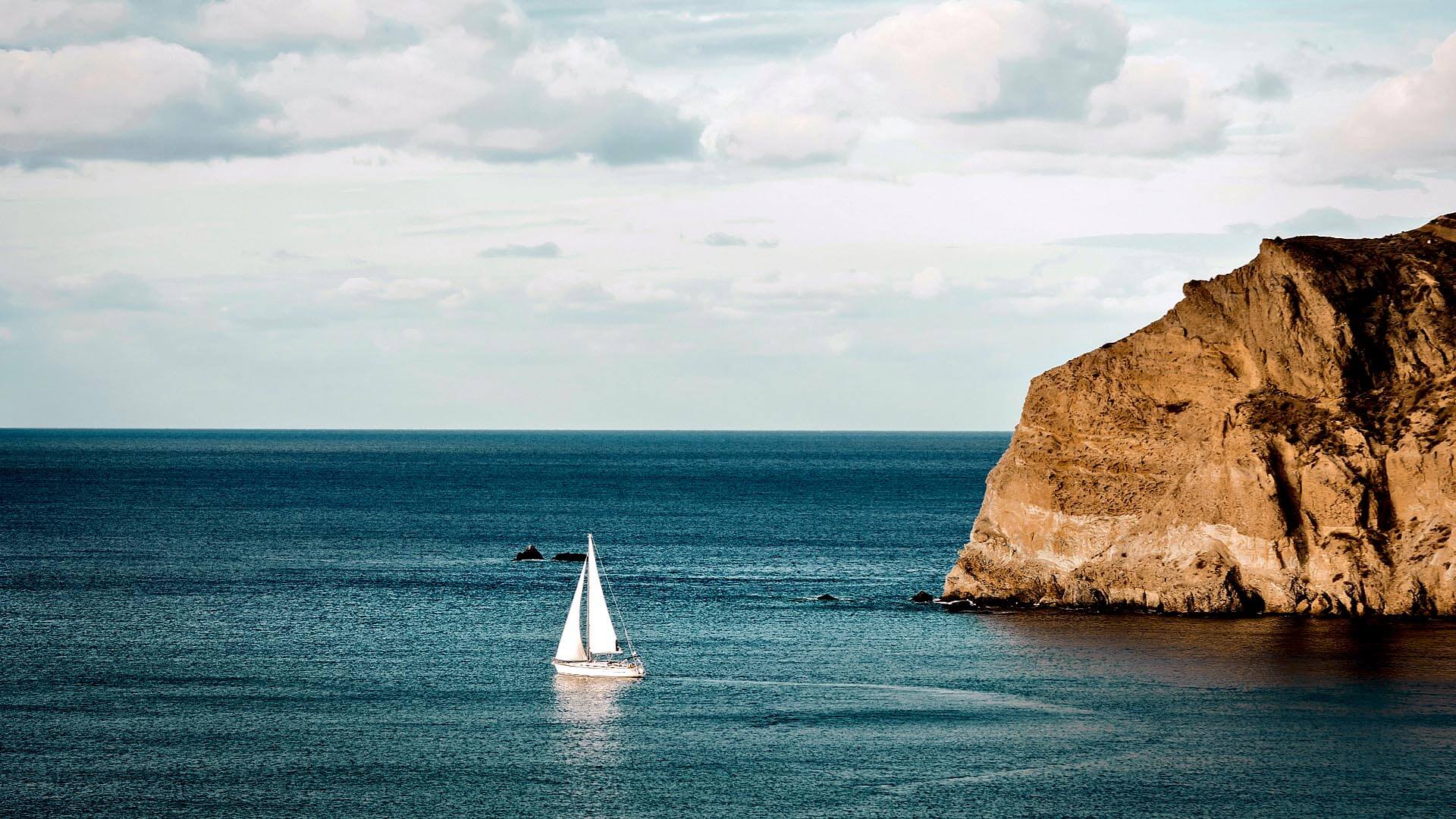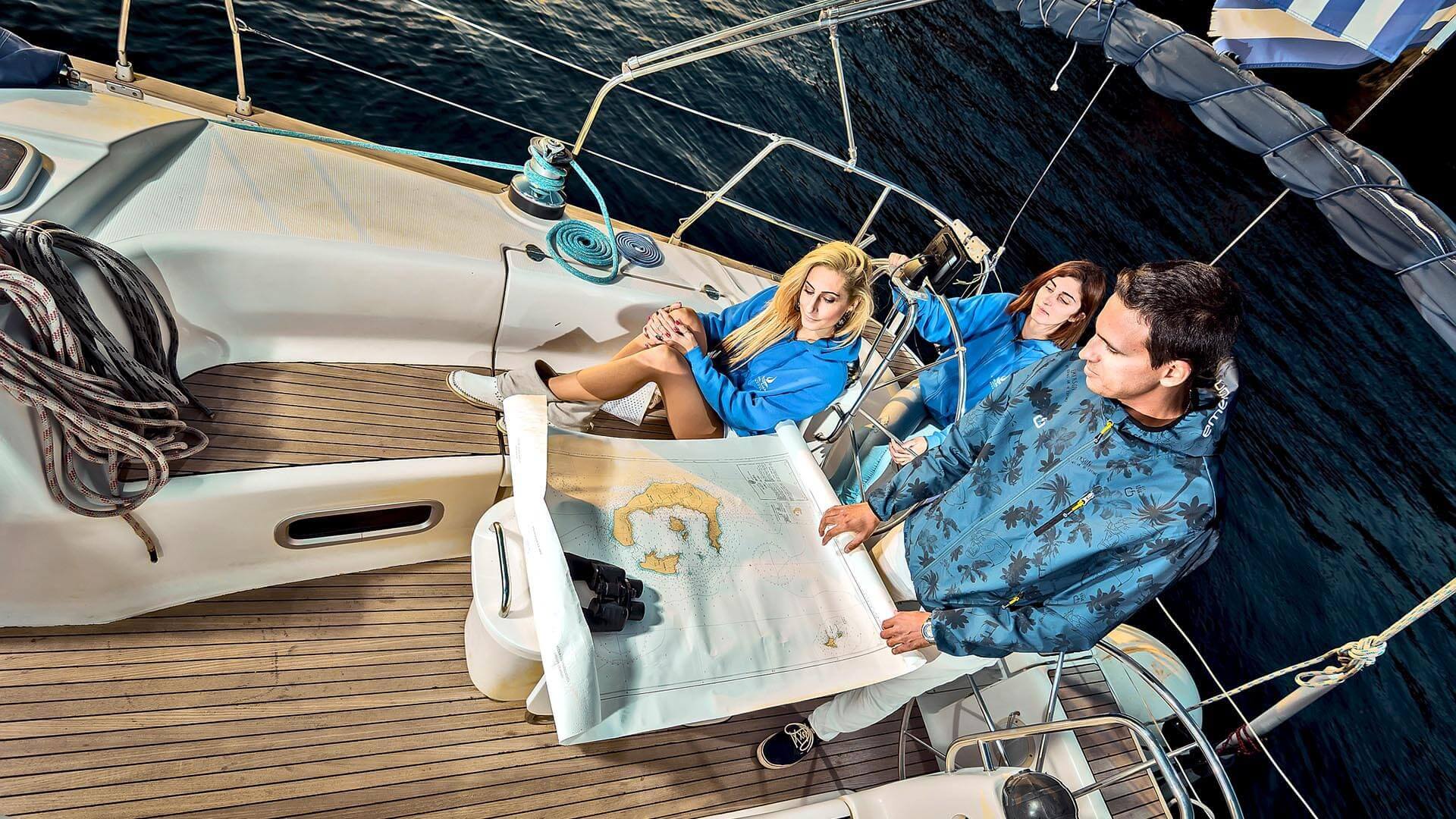 Our Santorini Sailing Tours
Angel Sailing offers an exclusive experience to explore the rare beauty and the hidden treasures of the magnificent Santorini, the island which once might have been the famous Atlantis, with daytime and sunset Santorini sailing tours.
The team formed in 2016 to offer luxurious and unique sailing cruises around the famous caldera of the island in the most hospitable way. The natural beauty and rugged coastline you will encounter along with extra fun, unlimited beverages, soft drinks and excellent meals, will make every moment of our Santorini boat tours unique. 
Our top reviewed operation is determined to meet the most demanding standards and quality in order to meet our guests' satisfaction. Our years of sailing experience, along with our local knowledge makes us organise the island's most popular Santorini boat trips. Read more about us here…
Explore Our Santorini Sailing Tours
Why sailing in Santorini with us
Sailing in Santorini has never been such a fun experience! We at "Angel Sailing Santorini" appreciate and value our guests as though they were our family and friends.
People from all around the world, including the United States, Canada, Argentina, Brazil, Chile, Mexico, the Netherlands, the United Kingdom, Italy, Spain, Germany, Belgium, Serbia, Bulgaria, Russia, South Africa, India, Vietnam, China, etc. have shared our top-rated operation to their fellow friends, so that they can have the best of time as well on one of our Santorini sailing tours. What can make us happier than this? A great effort leads to great satisfaction!
Even though we believe that the hospitality and the friendliness is an innate thing, we have downlisted 9 main reasons that we may consider as a key factor to our success, and why sailing in Santorini with us is a special experience.